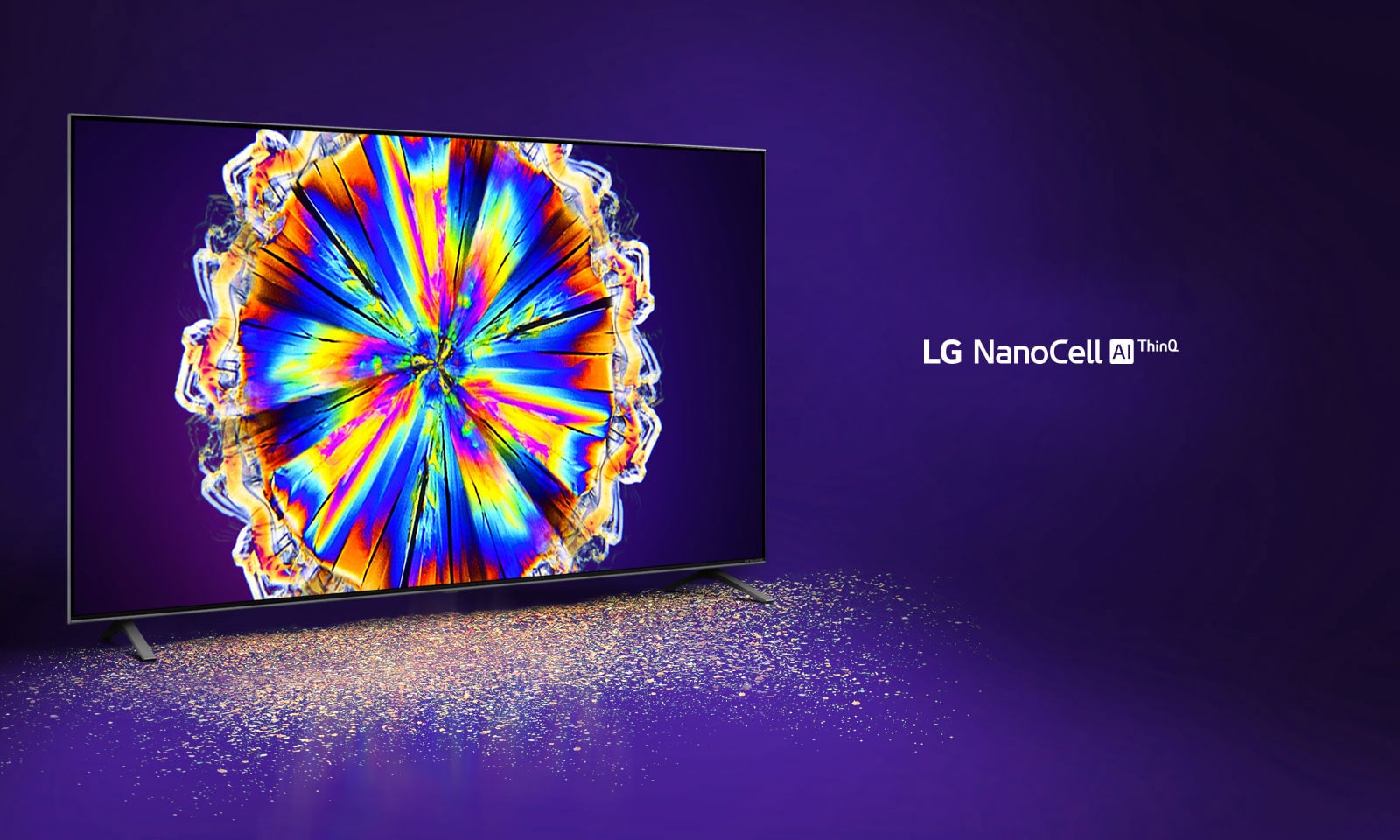 The Pure Colors
Pure RGB colors are the key to realistic picture quality. NanoCell Technology applies nanoparticles that create purifying colors by filtering out dull colors and enhancing the purity of the RGB spectrum.
*Image simulated.
*Conventional refers to LG's UHD TVs without NanoCell technology.
Pure Colors Complete the Ultra Large Screen
The NanoCell TV delivers viewing experience like no other on a large screen. Pure Colors enhanced by NanoCell technology make spectacular images on the ultra large screen.
Real 4K Made by Pure Colors
NanoCell TV delivers a Real 4K that meets the international standard CM value. Discover the more brilliant and clear visual experience with Real 4K resolution completed by NanoCell Technology.
Quad-Core Processor 4K
Upgrading Image and Sound More Real
NanoCell TV with the Quad core processor 4K eliminates noise and creates more dynamic color and contrast. Low-resolution images are up-scaled and reproduced at close to 4K quality images.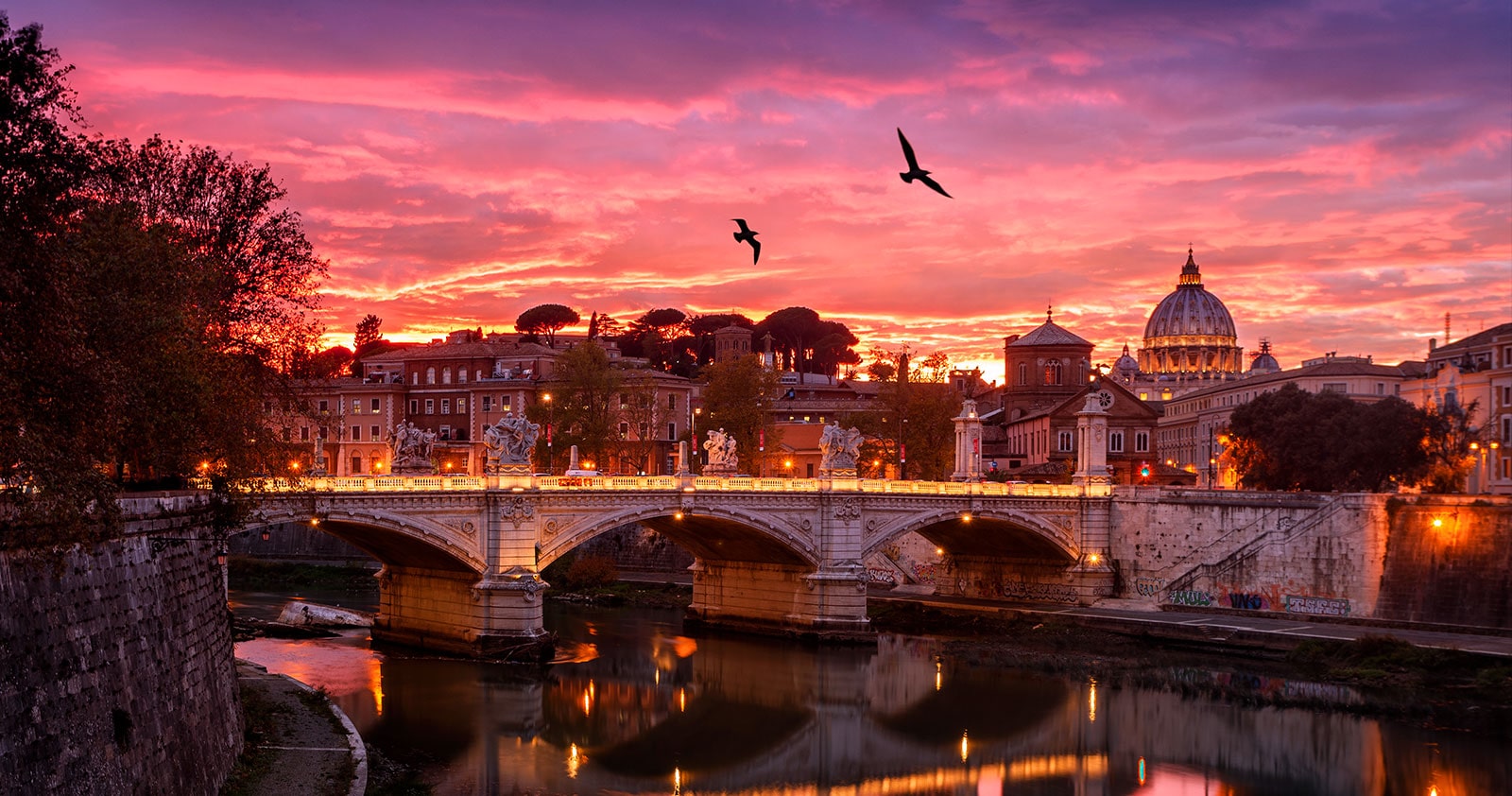 Pure Colors Turn Your Home into the Movie Theater
NanoCell TV makes all scenes real based on the vivid Pure Colors creates and the intense contrast that Nano Black creates. In addition, it delivers optimized visual and sound for a spectacular, more lifelike experience. Now enjoy the true home cinema with NanoCell TV, which supports unlimited entertainment.
FILMMAKER MODE™
See Content the Way it was Made
The processor automatically adjusts the picture, turning off motion smoothing for the full motion picture effect. Watch films with the creative intent and cinematic experience preserved. Enjoy all your content at the cinematic standard and feel the full artistic intent of every film.
*FILMMAKER MODE™ logo is a trademark of UHD Alliance, Inc.

HDR 10 Pro & HLG Pro
Upgraded Major HDR Formats
NanoCell TVs provide optimal HDR picture quality by adjusting the supported major HDR formats HLG and HDR 10. It allows you to enjoy all of your content in lifelike high definition.
Local Dimming
Crisp Detailed Scene
With the Local Dimming, the color and contrast levels are enhancing compared to direct back Lit TVs. NanoCell 4K provides a great entertainment experience with greater contrast.
Unlimited Entertainment
Multiplex in Your Home
Dive into the wide variety of content available on the Apple TV app and Netflix. From the latest movies, TV shows, and documentaries, to live sports and more, find them all here in one place. Just sit back and enjoy.
*Apple, the Apple logo, and Apple TV are trademarks of Apple Inc., registered in the U.S. and other countries. Apple TV+ is a trademark of Apple Inc.
The Apple TV app
The home of Apple TV+ and much more
Original shows and movies from Apple TV+. Just the premium channels you want and thousands of movies to buy or rent. It's personalized and expertly curated, so you'll discover the best of what's on. And it's all in the Apple TV app.
*Apple, the Apple logo, and Apple TV are trademarks of Apple Inc., registered in the U.S. and other countries. Apple TV+ is a trademark of Apple Inc.
*Supported service may differ by country.
*Available on 2019 TV models after software updates.
Pure Colors Bring Battlefield in Front of You
NanoCell technology completes a virtual world that surpasses reality with Pure Colors, created through NanoCell Technology. In addition, various game features such as Low Input lag, HDMI 2.1 and HGiG allow you to enjoy a virtual world of improved graphics on real-time.
Low Input Lag
React and Aim More Faster
NanoCell TV allows users to instantly attack the opponent without delay. It synchronizes your senses with real-time scenes happening in a fast-paced game by low input lag.
HGiG profile for HDR Gaming
Realistic Cinema Cut-scene
Get wholly immersed into the game with views that are much more pleasing to the eyes. HGiG recognizes TV performance of picture quality and tunes HDR graphics to providing the ultimate HDR gaming experience.
Pure Colors Create a Real Stadium Feel
No matter where you sit, the NanoCell TV delivers accurate colors from all angles without distortion. Watch your favorite teams play displayed with Pure Color on an ultra large screen with amazing picture quality.
Ultra Large Screen
Sit a Real Stadium Stand
With an ultra large screen spanning 75-inches or more. NanoCell TV brings the huge stadium straight to your home. See the detailed movements of players as if they are right in front of you.
Sport Alert
Don't Miss the Shot
Sports alert notifies you before, during, and after games. You'll never have to worry about missing the big plays from your favorite teams, even when you're watching other content.
*Supported service may differ by country.
Bluetooth Surround Ready
Big Sound for the Big Game
NanoCell Tv up-mixed 2.0 ch sound to richer virtual 4.0 sound. It can create a surround sound effect by connecting two bluetooth speakers. Become more immersed in the game and get the feeling of a live atmosphere.
*Connection Available : LG PK7/7W/5/5W, PL7/5, PN7/5, RL3, RM2, RN9/7/5, ON9/7/5.
ThinQ AI
Your Central Hub of Convenience
Intelligent LG ThinQ AI makes life all the more convenient. *Natural voice recognition allows you to command and control your Home IoT ecosystem.
*Natural voice recognition is available in English, Korean, German, French, Italian, Spanish, Portuguese, Russian, Polish, Turkish, Japanese, Arabic, Vietnamese, Thai, Swedish, Indonesian, Danish, Dutch, Taiwanese, and Norwegian.
**Dutch and Norwegian will be available in the second half of 2020.
***Supported service may differ by country.
****The feature name on the settings may vary among TV OS versions.