FHD resolution provides twice the number of pixels than the standard HD resolution of 720p, resulting in better picture quality for an immersive and visually engaging experience on everything you watch.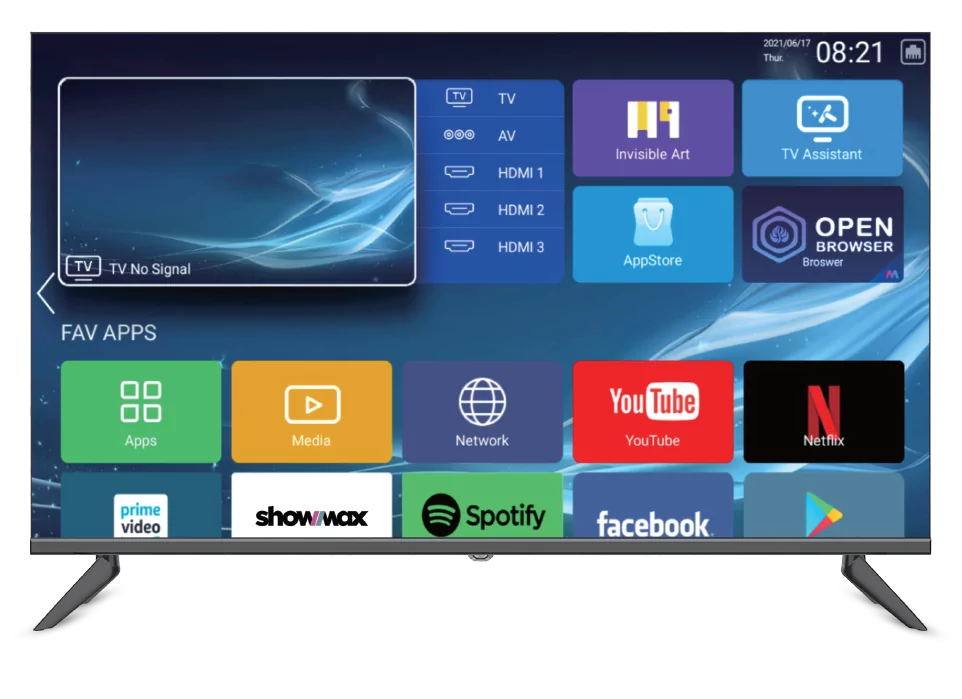 FRAMELESS
Frameless TVs are like a window to another world. The borderless design blends seamlessly into your surroundings, giving you an immersive, edge-to-edge viewing experience and elevates the look of your living room by blending with any decor.
Connect your sound systems to your TV using the Bluetooth feature for an amplified sound experience and enjoy your music or shows, just the way you'd like it!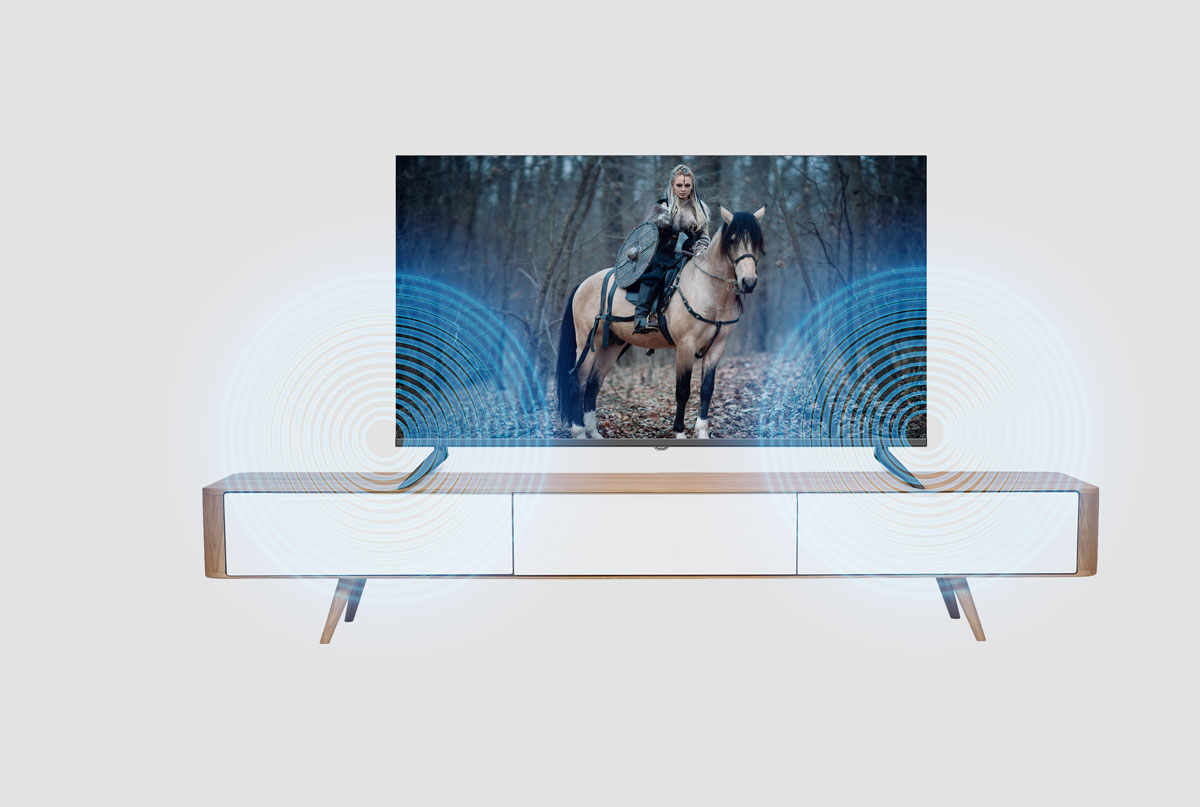 Experience powerful and rich sounds of Dolby Audio through optimized sound quality and reduced audio distortion that enhances dialogue clarity bringing movies, TV shows, and music to life.
Enjoy the next generation of terrestrial broadcasting with an inbuilt DVB T2/S2 set-top box. Get clearer pictures with digital sound as you browse through digital channels at the push of a button. Connect your antenna directly to the TV and start enjoying.
It's like having a superhighway for your devices – no more traffic jams or slowdowns, just smooth and speedy connections to all your favorite content. Connect your devices via Bluetooth, USB, AV/Component, HDMI, and Audio. Simply plug in and enjoy!
CASTING & MOBILE REMOTE
Enjoy casting pictures and shows from your laptop or phone onto your TV for everyone to enjoy. You can also access the functions of a physical remote on your phone and get to play your favorite content on a much bigger screen.