Imagine every tiny detail in a picture is as clear as if you were seeing it with your own eyes; that's 4K clarity – a feast for the eyes! Enjoy 4x the clarity of a standard HD TV for clearer, cleaner, and better-defined pictures with more detail and texture. You can sit further away from the TV and still get the most from what you are watching, giving you a more immersive experience.
HDR10 is like adding sprinkles to Icecream- making great pictures more vibrant and colorful with an explosion of colors! Get transported to an entirely different world; whether you want to add some zen to your life or escape the ordinary, HDR10 is the perfect solution.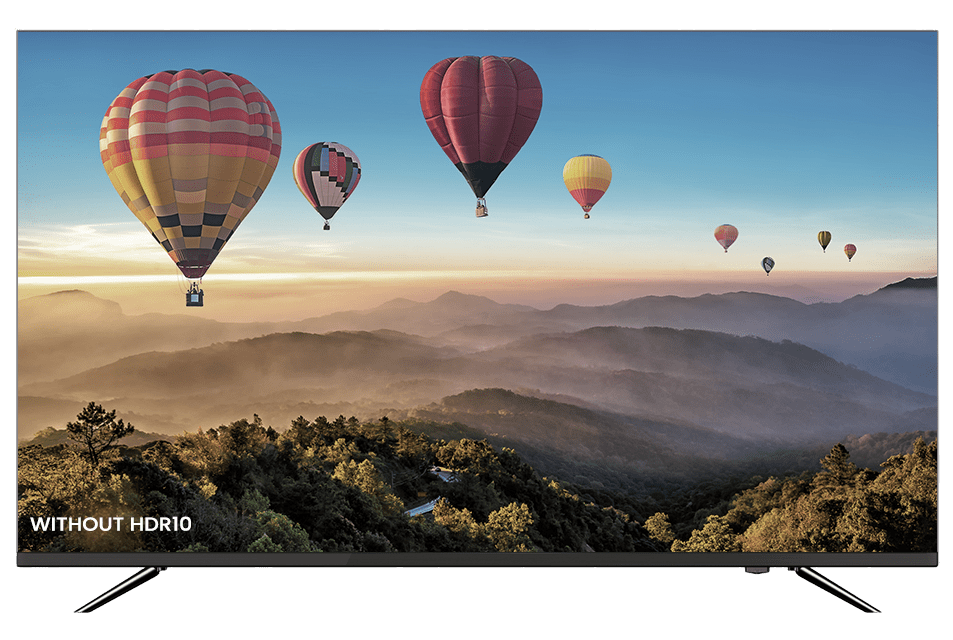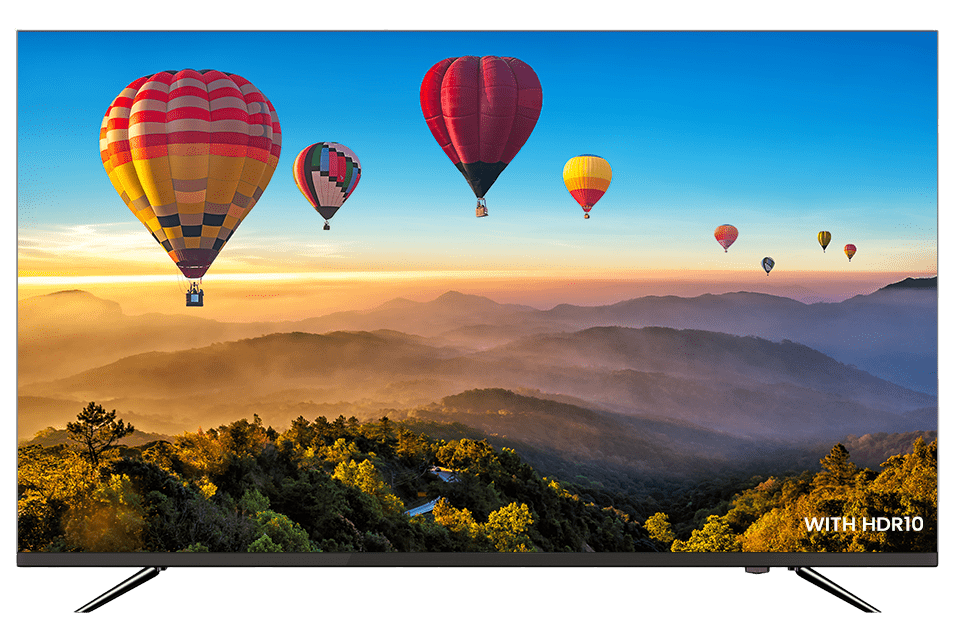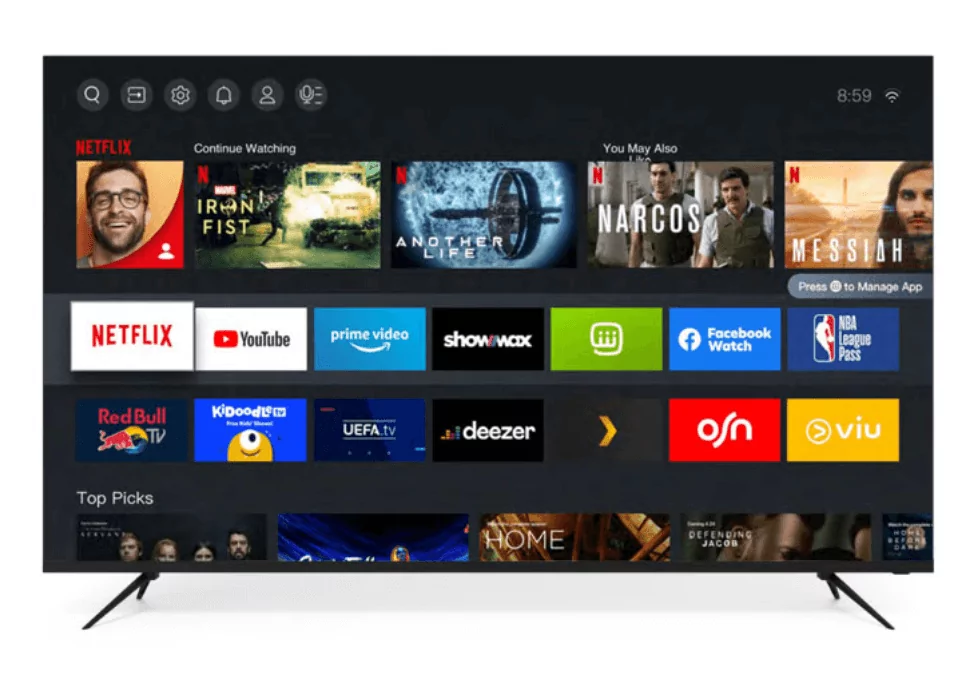 Like peering into an alternate dimension, immerse yourself in the action and thrill of your favorite movies, TV shows, and video games through the sleek and seamless design of a Frameless TV that blends well in any room.
Like having a magic wand, just say the words, and your TV will obey! Introducing our new voice-activated remote allows you to easily control your TV, sound system, and more. Whether you're watching your favorite show or streaming your favorite music, the voice-activated remote is the perfect way to take control of your entertainment. Sit back, talk, and let the magic happen.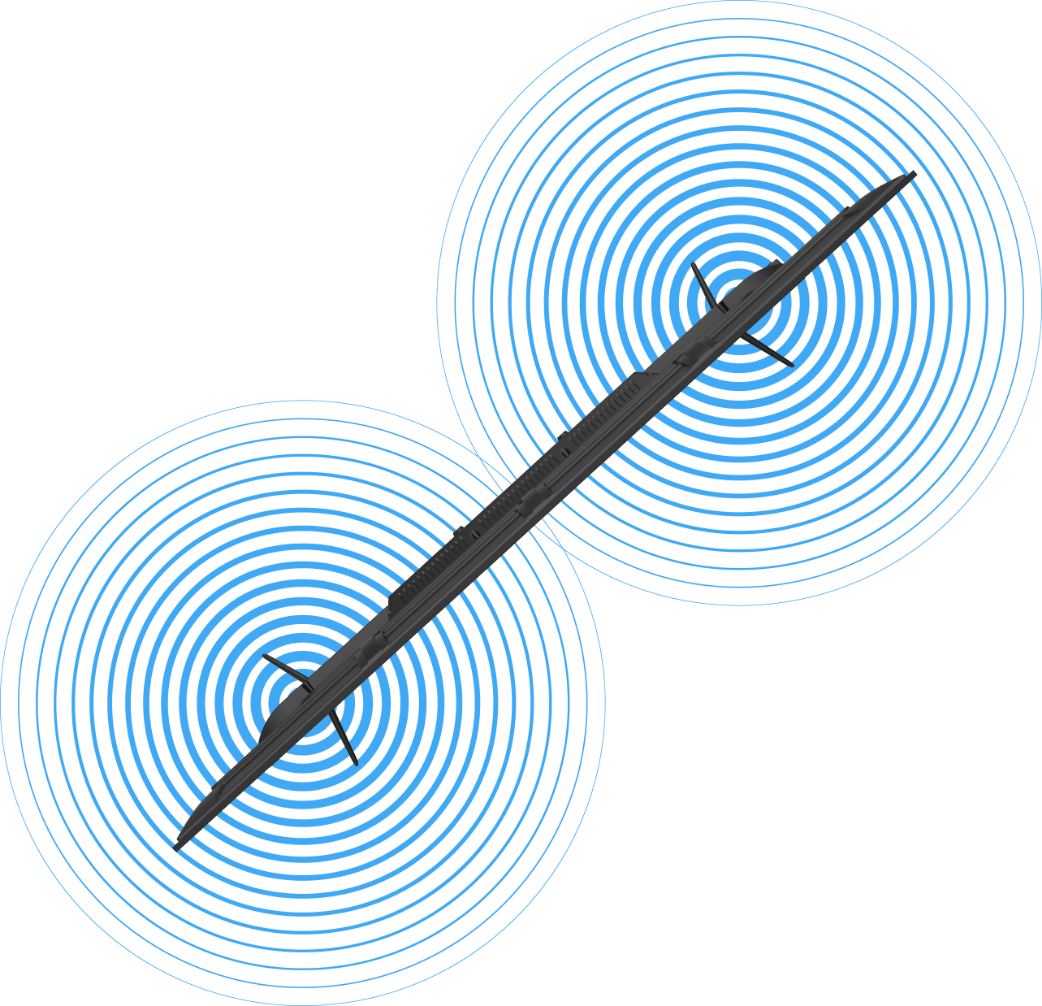 Dolby Audio is like having a concert in your living room – With a sound so rich and clear, it provides an immersive experience that will make you feel like you're part of the action, whether you are watching your favorite movie or listening to music.
Your TV's greatest sidekick! Bluetooth gives you the power to connect to other devices and elevate your entertainment experience. Whether you're watching your favorite movie on your laptop or streaming music on your phone, the Bluetooth Link, with its easy-to-use interface, will enable you to enjoy your content like never before.
SCREEN & CONTENT SHARING
Like a mirror, this innovative new feature makes it easy to show content conveniently from your phone, laptop, or desktop onto another plane. Screen and content sharing lets you cast your pictures and videos on a bigger screen for more people to enjoy!