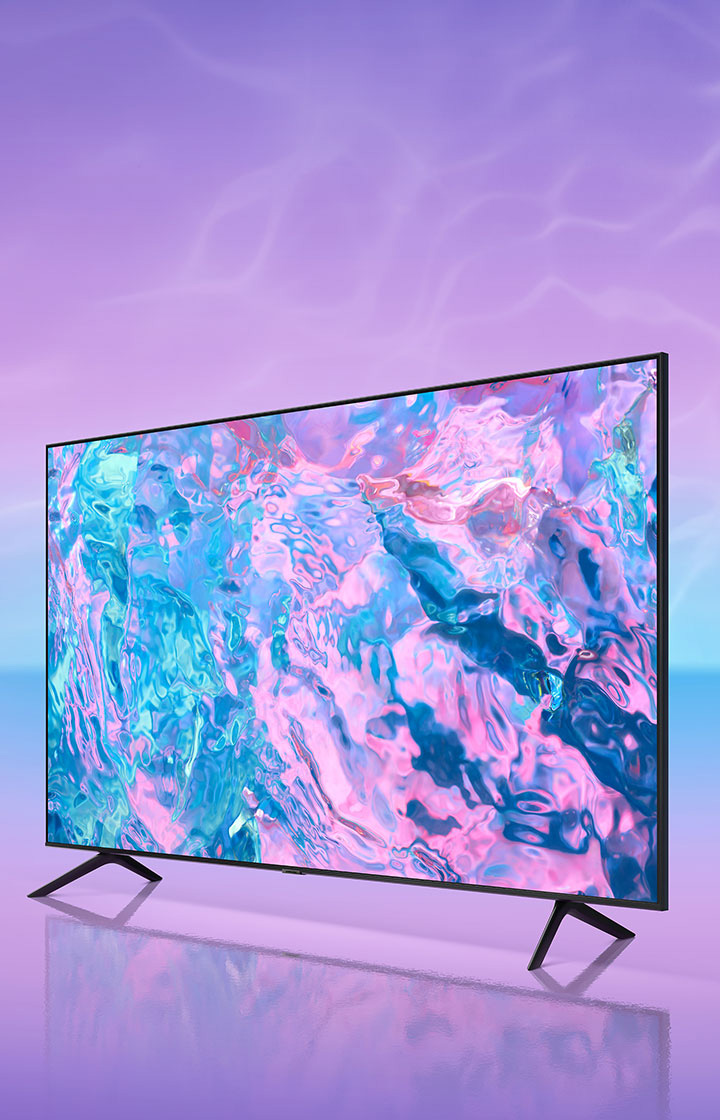 Glad we caught your eye
True-to-life color. Effortless connectivity. Dazzling 4K value. Samsung Crystal UHD is worth a look (and more). Effortlessly access TV shows, movies, and ambient content using the Samsung Smart Hub, or find a range of great games on the Samsung Gaming Hub. ¹ Enjoy content even more clearly than it was created as it's upgraded to 4K resolution.
Catch a rainbow of color
PurColor
Perceive a wider spectrum of colors than traditional RGB models with PurColor. From the green turf on the football field to an amazing sunset straight from the big screen, you'll enjoy true-to-life picture quality with our innovative color technology that electronically adjusts and optimizes the colors on the screen.
*Conventional TV is a TV without PurColor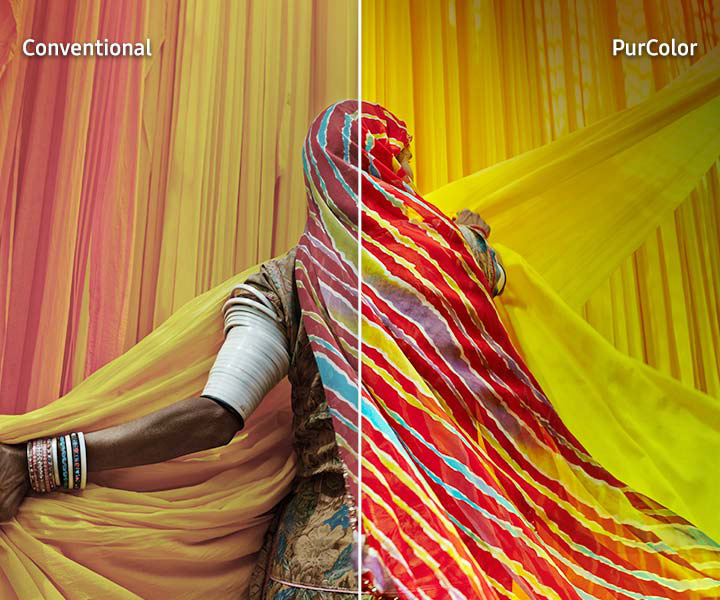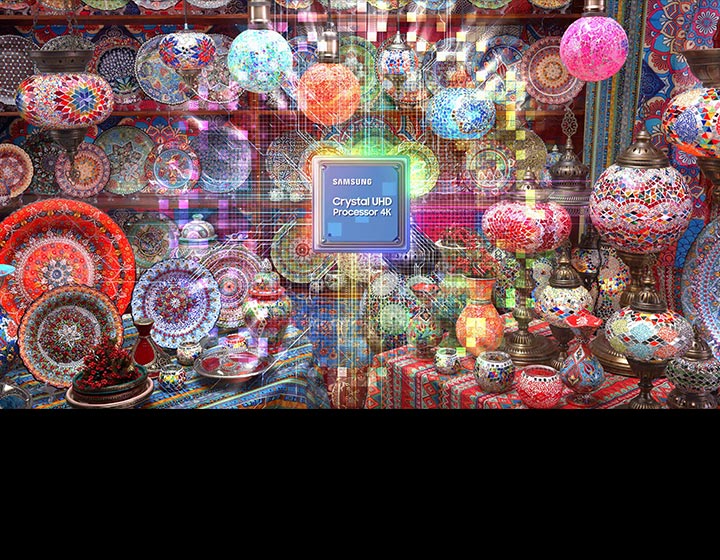 When good enough isn't
Crystal Processor with 4K UHD Upscaling
Watch the content you love upgraded to dazzling 4K resolution. You'll be able to better enjoy your TV's capabilities as the Crystal Processor automatically transforms color, sound, and more. Even if the content you're watching wasn't produced in 4K, you can enjoy it like it was.
Smooth moves
Motion Xcelerator
Stay cool in the driver's seat. Don't let the action pass by in a blur. Now you can fuel your need for speed with high-intensity sports, movies, and games, and enjoy crisp and clear details at the same time. The picture on-screen moves smoothly as motion performance features make automatic adjustments so you don't miss a thing.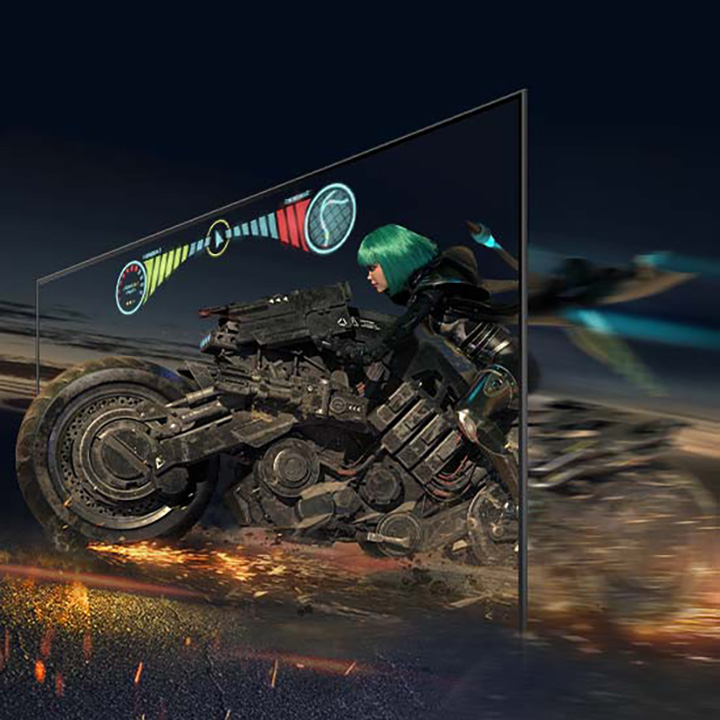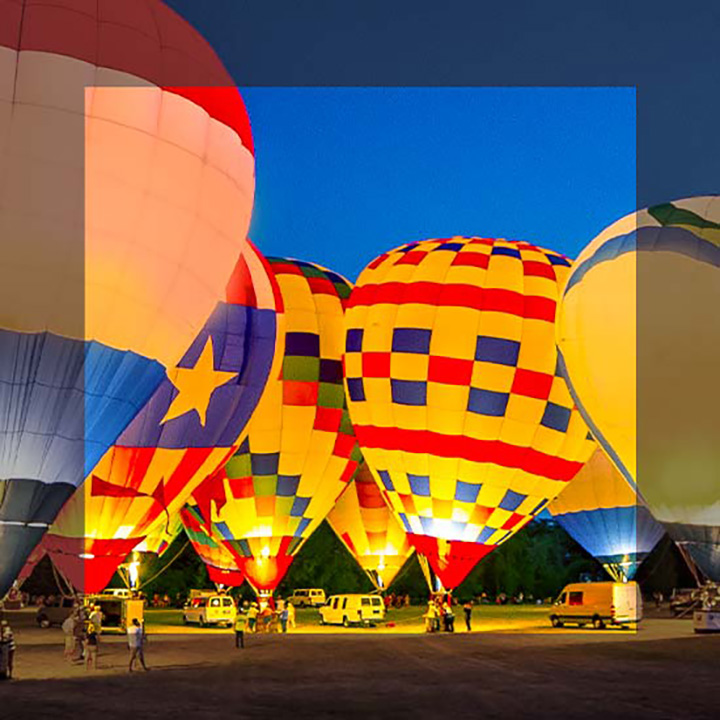 Look deep into
our eyes
Mega Contrast HDR
Every frame appears more natural, and a feeling of depth is added as contrast is dialed up in the foreground. Incredible details are revealed, drawing your eyes to the most important parts of whatever you're watching.
Sounds like a good time
Object Tracking Sound Lite
Get in the mix with Object Tracking Sound Lite. You'll hear 3D surround sound that follows the movement on screen using our incredible virtual top channel audio.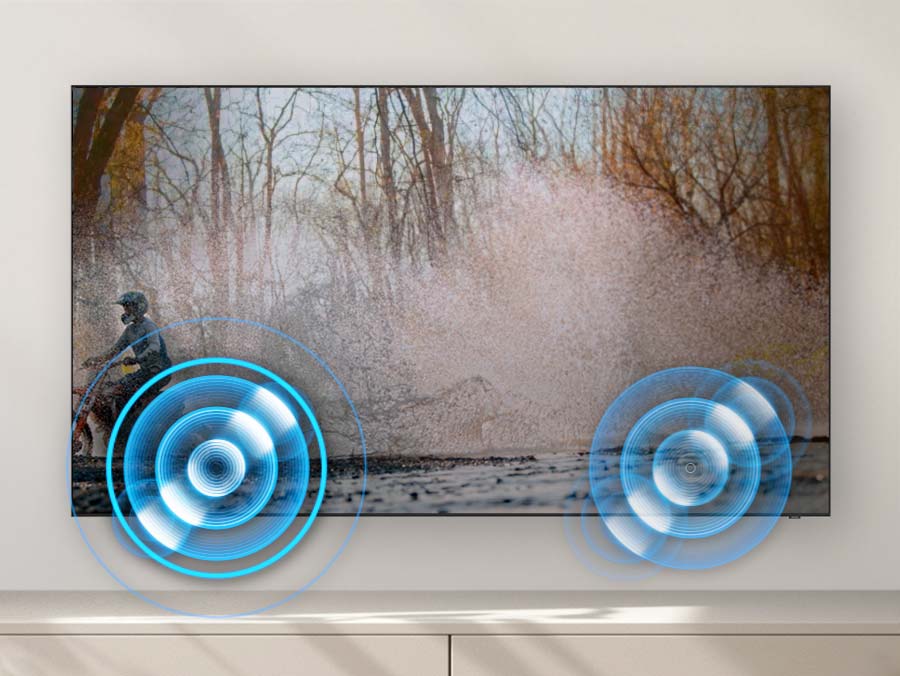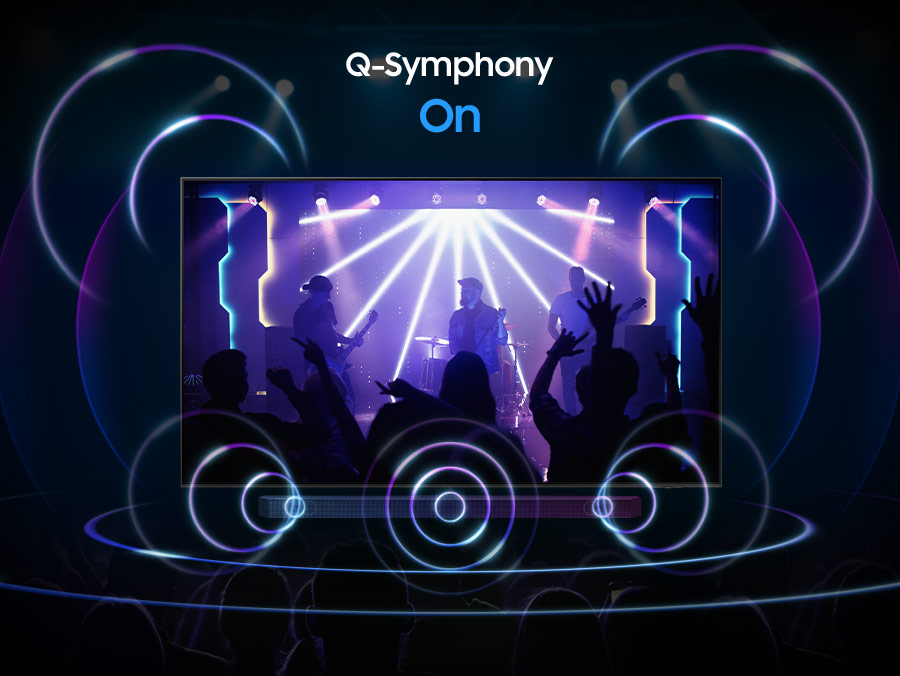 Redefining the dynamic duo
Q-Symphony
Amp up your audio with the greatest duo of all time—Samsung TVs paired with a Samsung soundbar. With Q-Symphony, your TV speakers paired with Q-Series and S-Series soundbar operate as one. Together, they can optimize all the channels to bring you a masterfully orchestrated sound experience.²
Search Party
Samsung Smart TV Hub
Finding what everyone wants to watch is effortless with the easy-to-use Samsung Smart TV Hub. Movies, TV show,s and games are all available on a home screen tailored to you.
*Content services may vary by region and are subject to change without notifications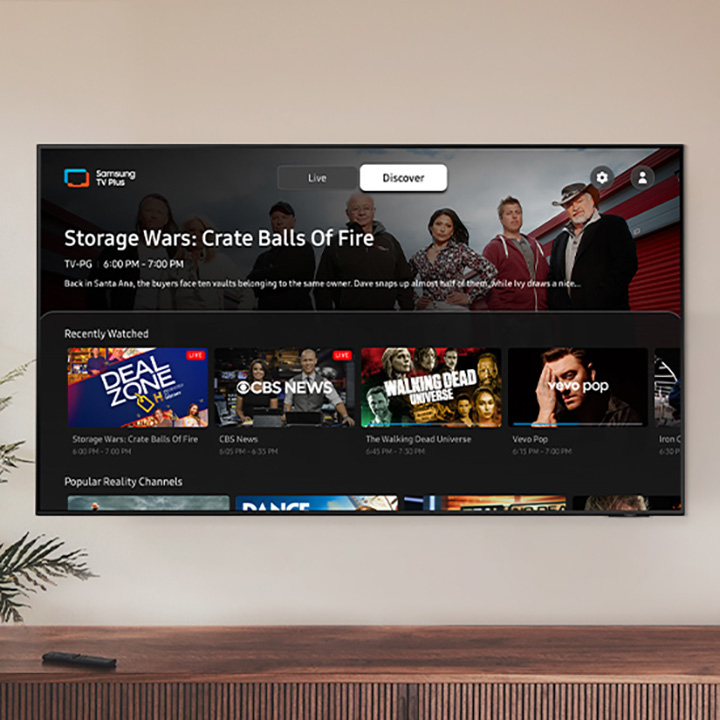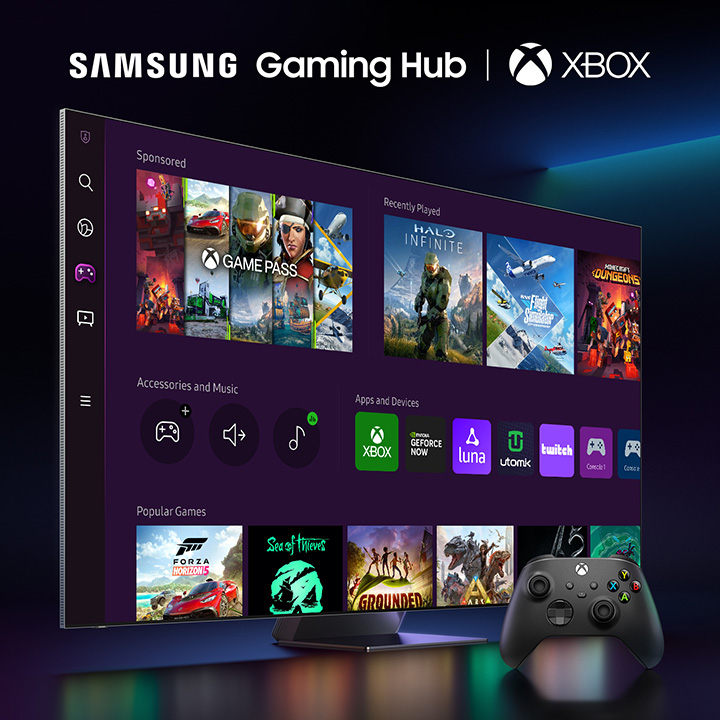 Game all-day
Samsung Gaming Hub
Where gaming comes together. ¹ Stream your favorite games right from your TV. No console is required.³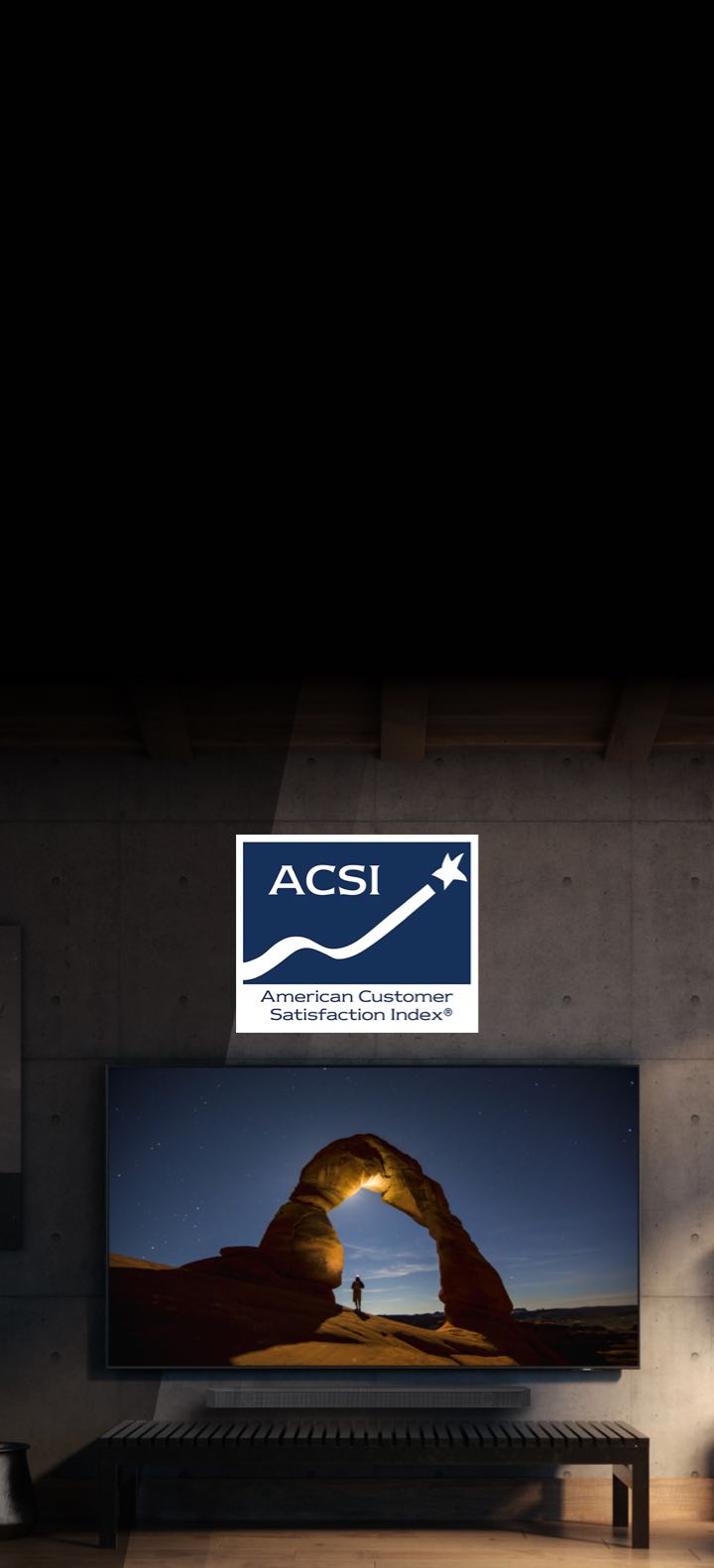 You can count on us
Samsung TVs were ranked #1 in Customer Satisfaction, Product Quality, and Service Quality in the 2022 American Customer Satisfaction Index surveys.
*Compared to other measured TV manufacturers in the 2022 American Customer Satisfaction Index (ACSI®) survey of customers. Soundbar sold separately.
The American Customer Satisfaction Index (ACSI®) is a national measure of customer satisfaction since 1994, trusted by US government, and reflects annual feedback from more than 250K US consumers.